Tuesday, 26 July 2016
Another Terrible Real Estate Photo: "Honey, the guy across the street says we're out of toilet paper"


Posted on 07/26/2016 2:45 PM by Tiffany Olson

Monday, 25 July 2016
Another great closing for Post & Co's Maury county specialist, Todd Edwards!

Closed! This time all the way from California! Congratulations to Carrie & Daniel on the purchase of your Tennessee home! The secret of Columbia, Tennessee is getting out!
Thank you to Mike & Leanne for another appreciated referral and a shout-out to my buddy Chase Blanchard for a smooth transaction. - in 
Columbia, Tennessee
.

Posted on 07/25/2016 2:44 PM by Tiffany Olson

Saturday, 16 July 2016
Nashville is #1!

Nashville Is Officially The Friendliest City In America
And the rudest city might surprise you.
 07/14/2016 03:21 pm 15:21:39 | Updated 1 day ago
alia Cuddeback Lifestyle Intern, The Huffington Post
Ever wonder where you'll find the rudest and friendliest cities in America?
For the eighth year in a row, Travel + Leisure has scoured the country asking Americans about their experiences in major U.S. cities with populations over 100,000 people. The publication asked visitors about their perceptions of local style, the overall safety of the city, its access to cultural attractions, delicious dining experiences and ― you guessed it ― how friendly the locals were.
Travel + Leisure acquired 50,000 votes to rank 38 cities throughout the country. So trust us ― and 50,000 other Americans ― when we tell you that even though Miami's beaches are inviting, the city may not always be. The results are in, and...
America's Rudest City: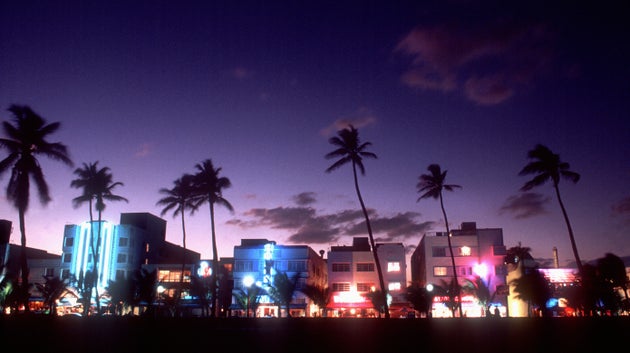 Miami bumped out last year's winner, New York City, to take the not-so coveted title of Rudest City in America. Yes, locals are tan and toned with some of the best food and culture in the nation, but visitors reported to Travel + Leisure that the city's residents were less than welcoming. Warning: Proceed to the beach at your own risk. 
America's Friendliest City: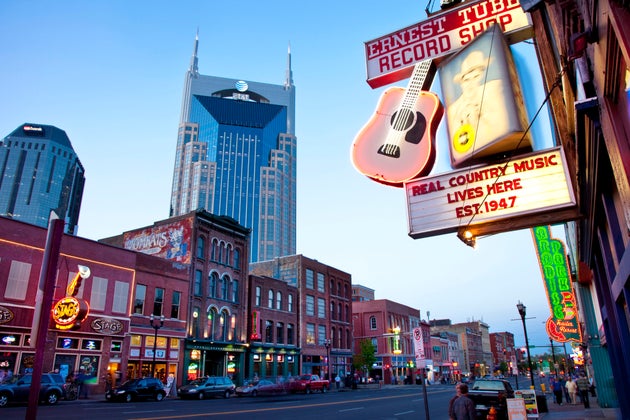 On the other end of the spectrum, Nashville was voted the Friendliest City in America. And let's be honest, we're not surprised. Nashville has music to fill your soul, BBQ to fill your belly, a fun nightlife and undeniable Southern charm. 
Visitors told Travel + Leisure they loved the music and food in this Tennessee hotspot, and its welcoming atmosphere did not go unnoticed. Nashville locals were eager to share their home with newbies, a quality that undoubtedly helped the city take the top spot.
So there you have it! Whether you're traveling for food, weather or a cultural attraction, pay attention to the way locals treat you. You might be surprised at what you find.
http://www.huffingtonpost.com/entry/the-rudest-city-in-america-might-surprise-you_us_57866880e4b08608d3327b7e

Posted on 07/16/2016 2:45 PM by Tiffany Olson

Thursday, 14 July 2016
Yes!!


Posted on 07/14/2016 2:44 PM by Tiffany Olson

Thursday, 14 July 2016
Home Movie

Homes today are bought & sold quickly, and they are often treated like a widget, just another interchangeable product. But each home has a story. And those details - those intangible & personal specifics - are what buyers often want to know the most. Square footage, bedrooms, and bathrooms will always be important. But it's not everything. Here is the HOME MOVIE for our newest listing.
https://www.youtube.com/watch?v=R-J_ZfYxPTc&feature=autoshare

Posted on 07/14/2016 2:41 PM by Tiffany Olson

Wednesday, 6 July 2016
Hilarious.


Posted on 07/06/2016 8:40 AM by Tiffany Olson

Tuesday, 5 July 2016
"...the healthiest housing market in the country."

Freddie Mac makes it official: Nashville is nation's strongest housing market
Apartment rent growth also still robust
AUTHORS Geert De Lombaerde
The Middle Tennessee residential real estate sector was strengthening nicely as spring kicked off - so much so that researchers at Freddie Mac say we are now living in the healthiest housing market in the country.
Nashville's Multi-Indicator Market Index reading in April was 99.9, 1.6 percent higher than in March and up a whopping 12.0 percent year over year. Those gains vaulted Nashville above Honolulu and Salt Lake City to take the top spot.
Nashville has been steadily rising in the charts since the end of 2015, when it ranked eighth. And while the biggest driver of growth in the past year has been a better payment-to-income ratio, April's gains were powered more by job growth and purchase applications.
Check out Freddie Mac's news release here and explore the numbers for Nashville and other cities - including fast-improving Chattanooga - here.
Switching over to the apartment market, it's also no surprise Nashville is in fine shape heading into the summer. Research firm Axiometrics says the local occupancy rate finished the second quarter at 96.1 percent, up 40 basis points from the number of the first quarter, and that effective rents climbed 6.3 percent from a year earlier.
That growth rate is tied for eighth in the country among the largest apartment markets and is down only slightly from the 6.6 percent pace from the first quarter. Still, the Axiometrics team says the overall apartment market is showing signs that growth will be more moderate: The national rent growth rate was at its lowest in two years last quarter.
http://www.nashvillepost.com/business/economic-indicators/article/20827118/freddie-mac-makes-it-official-nashville-is-nations-strongest-housing-market

Posted on 07/05/2016 8:42 AM by Tiffany Olson

Saturday, 2 July 2016
Another Terrible Real Estate Photo: "I'm cooking tonight. Bring me the cremation urn and some Victorian surgical implements."


Posted on 07/02/2016 5:56 PM by tiffany olson