Thursday, 30 April 2015
Why professional photos matter.

See this house? It languished on the Orlando market for 224 days. It's no wonder; right? That photo doesn't exactly scream "you've gotta see me!".
That's before professional photographer Harry Lim was called by the home's new listing agent - one who understands the importance of professional photography for his listings.
"I shot it on February 28 and delivered the images the next day on March 1," said Lim.
"On March 10 he told me a buyer had made an offer. So by my calculation, I believe the contract came in sometime between March 1 and March 9. To put it another way, after almost 8 months on the market, the home was under contract within 8 days after I took new photos."
Lim is quick to give credit to the REALTOR® for the sale, but adds, "I have no doubt the photos helped. Take a look at some before and after shots."
---
Exterior:
---
Living room:
Lim says, "For the living room shot, my original composition was a little tighter. The REALTOR® asked me to pull back a little to show the hallway. I took his suggestion and I like it. It open up the room and gives you an idea of the space."
---
Kitchen:
---
Dining room:
"This is the second angle of the dining room. The first was a head on shot but this one shows you where the foyer and room off to the left."
---
Master bedroom:
---
Bathroom:
---
Nursery:

Posted on 04/30/2015 9:08 AM by Tiffany Olson

Friday, 24 April 2015
Clever Pricing


Posted on 04/24/2015 7:16 AM by Tiffany Olson

Tuesday, 21 April 2015
Please Join Us...

Make plans to join us NEXT SATURDAY, May 2nd from 10am-12:30pm (or any time you are able to come.) It's trash pickup day for the Adopt A Highway Program - Hillsboro Road just south of Chickering Lane in Forest Hills. We will likely meet and park at Sequoia Swim & Tennis Club on Chickering - should know for sure as we get closer. There are currently 3 people signed up, and we need 7 more! Do it for the Donut Den donuts. Do it to be green. Do it to get out and enjoy some spring sunshine. Do it to support a good cause. No matter what your reason, just do it! RSVP at mike@postandcompany.com

Posted on 04/21/2015 7:17 AM by Tiffany Olson

Thursday, 16 April 2015
Million-dollar home sale sets record price for Germantown area market

Million-dollar home sale sets record price for Germantown area market
A 3,404-square-foot home at Luxus Germantown set a record price for a home sale in that area.
739 CONNECT 38 TWEET 2 LINKEDIN 4 COMMENTEMAILMORE
Conversations about million-dollar-plus home sales in the Nashville area normally involve higher-end neighborhoods such as in Green Hills, Brentwood and Franklin.
Now add Germantown after the last home at Luxus Germantown at the southeast corner of Fifth Avenue North and Monroe Street sold for $1.08 million Monday.
"It's the most expensive home sale in the history of Germantown, the Capital District and the entire 37208 ZIP code," said broker Grant Hammond, who listed the single-family home at 1236 Fifth Ave. N. bought by Mark J. and Shannon K. Earl.
Hammond, however, sees that record being eclipsed by two of the 10 homes that a luxury homebuilder plans to build nearby at the Gramercy Germantown site at Seventh Avenue North and Monroe Street. He attributes that area's appeal to being a walkable, historic neighborhood with character and charm, where the per-square-foot home sale price has risen sharply since Metro first announced plans in 2013 to build a ballpark for the Nashville Sounds at Sulphur Dell nearby.
"With the ballpark now open(ing), we're expecting another significant escalation in prices in the surrounding area," said Hammond, who, besides Germantown, counts the area right around the new ballpark and the adjacent Salemtown, Historic Buena Vista and Hope Gardens neighborhoods in what's called the Capital District. "They're building smaller but more expensive homes that are highly amenitized."
Nashville's a top 5 housing market
The record price for the 3,404-square-foot home in Germantown comes as Auction.com on Wednesday included Nashville in the top five of the nation's hottest single-family housing markets in terms of current and expected demand, price appreciation, and economic and demographic growth. Increased demand - which is expected to continue over the next few years - has spurred a 6.2 percent year-over-year rise in prices, the online real estate marketplace said. It also cited home sales here being up 4 percent from a year ago, expansion of local employment in 12 of the past 14 months and an accelerated growth in the population in each of the past four years.
"Home prices have nowhere to go but up," said David McGowan, president of Regent Homes, citing high costs of developing sites among the expected drivers.
In Germantown and the overall Capital District, home sales tripled and price per square foot of homes rose nearly 50 percent in 2013, Hammond said. Since then, sales have trended upward every year.
Before the latest sale at the Luxus Germantown development by Jim Creason of Trust Development, other properties sold in the past six months for $970,000 and $700,000. Although not every sale has posted a sharp jump, sales of at least two properties support Hammond's theory.
One at 1819-B Fifth Ave. N. bought in November 2013 for $364,900 was just resold for $436,000, which equates to a rise of 1 percent a month. Another at 407 Van Buren St. bought for $249,000 in March 2012 resold in August for $360,000, which equates to a rise of 1.3 percent a month.
Reach Getahn Ward at 615-726-5968 and on Twitter @getahn.

Posted on 04/16/2015 3:44 PM by Tiffany Olson

Tuesday, 7 April 2015
Another Bad Real Estate Photo: "Kyle has slept in the kitchen ever since they redecorated his room."


Posted on 04/07/2015 1:01 PM by Tiffany Olson

Tuesday, 7 April 2015
Really, really cool. And for only $6,000!

Introducing "Shedquarters": The Hot New Trend Home-Based Business Owners Are Drooling Over
Space-efficient work spaces are becoming all the rage these days. They're great for maintaining privacy and uninterrupted workflow, and they can also be cozy and stylish as well. Here are some examples of a growing trend of miniature studios (for offices and living structures), that are small enough to fit in someone's back yard.
We're fond of calling them, shedquarters. Whether you need your own getaway space, an office, an art studio, or a full on extra home, there's something for everyone out there!
Kanga Room: Based out of Austin, Texas, Kanga Room has backyard studios in three styles: modern, country cottage, and bungalow. The basic package is an 8×8-foot shed that starts around $5,900 and you can add on a bathroom, kitchenette, and front porch for additional cost.
Modern Shed: This Seattle-based company was founded by husband and wife, Ryan Grey Smith and Ahna Holder. They create flat-packed prefab structures. Basic 8×10 sheds start at $6,900.
Weehouse by Alchemy Architects: The Weehouse Studio was designed by Minnesota's Alchemy Architects. They start at 435 square feet, and include a main room and bathroom. It can be used as either a home office, guest house, or even a main residence.
KitHaus: The KitHause was designed by Tom Sandonato and Martin Wehmann. It is a modular site-constructed prefab housing system. The K-Pod is the starting model and measures 117 square feet. They also have larger models.
Modern Spaces
: "Forts for grown-ups!" Yep, that's how they describe them. These come in four pretty boxy styles. A fully installed shed with a foundation and finished exterior starts at $6,000. On-site installation is currently only available to California residents.
Loftcube: Werner Aisslinger designed these sheds to make the extra space on top of city skyscrapers more productive. He was able to fit a kitchen and bathroom within these 400 square foot glass-walled studios.
Modern Cabana: The sheds from this San Francisco company start at 10×12 feet, but they have full studios with kitchens and baths. The basic model is perfect for a backyard office, with its sliding door.
Metroshed: The MetroShed, by David Ballinger, is a prefab, flat-packed model that starts around $6,000. This a simple design is made of a cedar wood beam post frame with aluminum-frame sliding doors, and comes in 9×13 feet or larger.

Posted on 04/07/2015 12:51 PM by Tiffany Olson

Saturday, 4 April 2015
More high-profile tenants leave Marathon Village.

High-profile tenants leave Marathon Village for new North Nashville development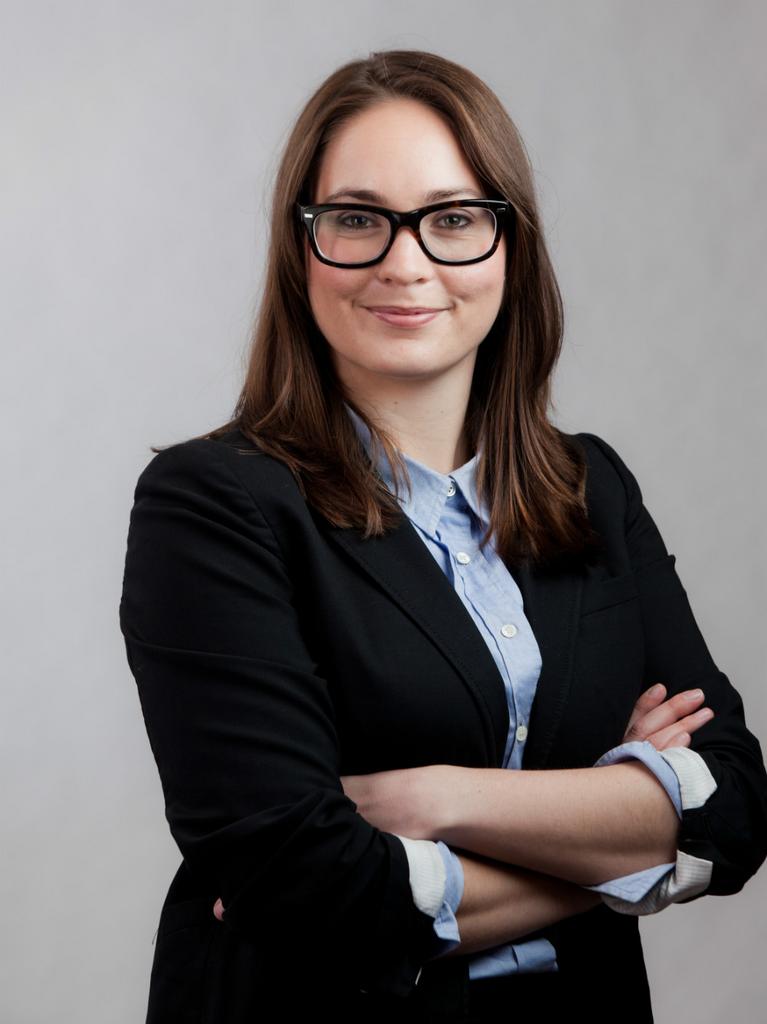 Staff Reporter- Nashville Business Journal
In North Nashville, where Garfield Street turns into Buchanan Street, the city has placed a blue street plaque welcoming you to the Buchanan Street Business District.
But business on the street, which is 0.6 miles from the ever-booming Germantown neighborhood, is almost non-existent. With the exception of Hair World, many of the commercial properties along the corridor are boarded up and vacant.
But not for long.
At least two high-profile Nashville startups, Emil Erwin, a high-end leather goods maker, and Otis James, a company that handcrafts ties and hats, are moving their studios and production to a new development taking shape on Buchanan Street. According to sources, a handful of other home-grown creative businesses are slated to join them.
The redevelopment of Buchanan illustrates two tensions brewing simultaneously in Nashville. On one hand, creative startups and solo entrepreneurs are in need of more affordable studio space, as areas in the urban core have been rapidly marked for luxury condos and Class A office space. On the other hand, gentrification has become a hot-button issue in the city, as lower-income residents are increasingly being priced out of revitalized neighborhoods like East Nashville, Germantown, Salemtown and The Nations. For similar reasons, many are watching how development plays out in Wedgewood-Houston.
In the case of Otis James and Emil Erwin, both are leaving Marathon Village, the high-profile creative/maker neighborhood just outside of downtown. Marathon Village owner Buddy Walker confirmed this week that both businesses are on their way out. He already has a tenant signed up for at least one of the soon-to-be-vacant spots.
It's easy to see the beginning of the redevelopment, which will impact multiple properties, that is happening on Buchanan Street. When you first cross over into the stretch of street, what used to be a boarded-up Super Saver grocery store that the city had marked for demolition has gotten new life with a fresh exterior and a set of new windows. The property, located at 904 Buchanan St., is where Emil Erwin is slated to move (you can take a look inside the new studio on the company's Instagram account).
Both retailers declined comment for this story, though Otis James blogged about the move last month.
"While nowhere in Nashville currently seems safe from the unimaginative, overpriced development that currently plagues this 'it' city, so far this area has maintained a certain sense of desirable 'grit.' And I hope it stays that way for some time," Otis James wrote. "For me, it offers a quiet, unhip and easily accessible destination where I can focus on creativity and sincerity. Off the beaten path is most often where the best treasures await, so come see us in the new location; it will be worth the trip."
The driving force behind the Buchanan project is a resident of the neighborhood named Kelly Bonadies, who could not be reached for comment this week. According to Metro records, Bonadies applied to repair the building, which Metro dates back to 1935, in June 2014. According to property records, David Crabtree, of Nashville-based Brookside Properties Inc., also is involved in the project, though it is not clear to what extent. Crabtree could not immediately be reached for comment.
Metro records show that Bonadies has bought at least six other parcels on the street, a mix of empty lots and vacant buildings, with some transactions as recent as last month.
E.J. Boyer covers the Music City's tourism, hospitality and music business.

Posted on 04/04/2015 9:06 AM by Tiffany Olson

Thursday, 2 April 2015
What flood?


Posted on 04/02/2015 9:08 AM by Tiffany Olson