Friday, 16 November 2018
Amazon's new hires likely to add to already surging home prices in Nashville

What does Amazon's announcement mean for Nashville's housing market?
Mike Reicher, Nashville TennesseanPublished 2:45 p.m. CT Nov. 15, 2018 | Updated 12:46 p.m. CT Nov. 16, 2018
Amazon chooses Nashville to bring 5,000 jobs to downtown Nashville Tennessean
In Seattle, Amazon's 45,000 workers contributed to skyrocketing housing costs — an oft-criticized part of the "Amazon effect." 
Now 5,000 of the company's jobs — with an average annual salary of $150,000 — are coming to Nashville.
The addition of thousands more white-collar employees to the city, both from Amazon and other companies, could push up housing prices, experts say. Some neighborhoods and types of homes could be in more demand — and potentially command a higher price — depending on how Amazon recruits its employees, and the types of jobs they fill. The effects, though, will be diffused over years, which is welcome news for many struggling to afford housing.
"Those kind of higher-wage jobs will put upward pressure on home prices," said Daren Blomquist, senior vice president at Attom Data Solutions, a national property information company. "There are already upward pressures because it's a booming economy, even without Amazon."
Amazon said its new office will provide technology and management for its retail operations division, which handles customer service, transportation, the supply chain and fulfillment of online orders. The company hasn't detailed, however, what types of jobs will be needed — how many software engineers, for instanc
Continue reading at...
https://www.tennessean.com/story/money/2018/11/15/amazon-nashville-housing-prices-affordability/2000353002/?fbclid=IwAR2JiQsyAn88RCEea_lgPnFnk108FtLoR5KvsHpa2WKPSXK7znLuDiu7qmg

Posted on 11/16/2018 2:15 PM by Tiffany Olson

Tuesday, 13 November 2018
HUGE news for Nashville. Amazon's east coast hub to be located here creating 5,000 high paying jobs.

https://www.bizjournals.com/nashville/news/2018/11/13/report-amazon-to-add-5-000-jobs-in-nashville.html?fbclid=IwAR3Q4c0icGHp_9T-Vh16Z0Wsv9vUtF5HkGdVLC9SkIyoSDU_R3HpzL2N_L0

Posted on 11/13/2018 2:11 PM by Tiffany Olson

Saturday, 10 November 2018
ANOTHER TERRIBLE REAL ESTATE PHOTO: "C is for cat. It is also for certifiable."


Posted on 11/10/2018 2:08 PM by Tiffany Olson

Saturday, 10 November 2018
ANOTHER TERRIBLE REAL ESTATE PHOTO: "C is for cat. It is also for certifiable."


Posted on 11/10/2018 2:08 PM by Tiffany Olson

Sunday, 4 November 2018
Flattered to be selected as one of the 3 best firms/agents in all of Nashville. Thanks to Three Best Rated!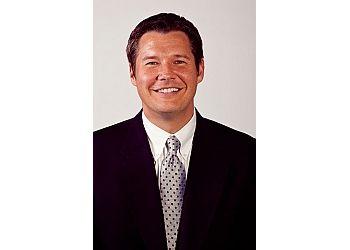 MIKE POST
Since 2006
POST & COMPANY REAL ESTATE - Buyer's Agent, Listing Agent, Relocation, Foreclosure, Landlord, Mortgage Calculator, Short-Sales, Listing, Home Search, Residential Real Estate, Buying, Selling & Marketing
 Focus on Client Service more than just Sales, and they have grown slowly and Deliberately - Have offices in the Berry Hill Neighborhood of Nashville and in the Grassland area of Franklin
 License #309659
 postandcompany.com/our%5fstory
https://threebestrated.com/real-estate-agents-in-nashville-tn?fbclid=IwAR17zNPImn0za09ogPxTcWosEmJ4otDjtUDIcT6T5BMMjAuhKn4Ab15Ldo0#.W98jCIoXx30.facebook

Posted on 11/04/2018 8:37 AM by Tiffany Olson

Sunday, 4 November 2018
ANOTHER TERRIBLE REAL ESTATE PHOTO: "Question: If it comes out really dark, does that mean I'm dehydrated?"


Posted on 11/04/2018 8:35 AM by Tiffany Olson

Saturday, 3 November 2018
New POST & CO listing for lease - 2BR, 2BA all on one level in Green Hills (and can be furnished)

- All brick condo in the heart of sought-after Green Hills; $1595/mo vacant or $1995/mo fully furnished
- all new paint & lighting throughout, all new hardwoods throughout, stainless steel appliances, crown molding, fireplace, and new covered deck on back of condo
- Open floor plan with an entry foyer, living room, eat-in area, kitchen, 2 bedrooms, and 2 full bathrooms
- Minutes to 440 as well as Belmont, Vanderbilt, Lipscomb, and all of Green Hills
- 1100 square feet and the perfect roommate floorplan with zoned bedrooms & bathrooms
- Just around the corner from Whole Foods, Trader Joe's, The Mall At Green Hills, Shake Shack, and all the new development on Hillsboro Road
- Available NOVEMBER 7 - $1,595 a month & $1,500 refundable security deposit. No pets or smoking, please.
- Will verify prospective tenant's previous rental history, current employment, and credit.
- Washer, dryer, lawncare, and trash pick up all included
- Please call/text Mike to schedule a showing or with any questions. 615.414.3270

Posted on 11/03/2018 8:41 AM by Tiffany Olson

Friday, 2 November 2018
New POST & CO listing in Oakhill townhomes (in Nipper's Corner) - 3BR, 2.5BA & a garage for $250K

https://www.realtor.com/realestateandhomes-detail/1304-Crown-Point-Pl_Nashville_TN_37211_M87457-76549?cid=soc_shares_ldp_fb&fbclid=IwAR3hFX6nOWy5bINUmRZBwYYevnJy3qhjaoJJ2C-FjeEpna5CRhPmsM5RhLQ

Posted on 11/02/2018 6:48 AM by Tiffany Olson