Tuesday, 29 October 2019
Love this.

6 couples create 'friends compound' in Hendersonville
Bill Lewis, Special to Nashville Tennessean / USA TODAY NETWORK — TENNESSEEPublished 5:00 a.m. CT Oct. 23, 2019
Whatever you do, don't call the collection of six homes along the mile-long driveway on Goshentown Road in Hendersonville a commune. It's more accurate to say it's a friends' compound. Or call it a private, gated subdivision.
Six couples, some of them friends since childhood, moved into their homes beginning last October. More than a year earlier, they purchased 32 acres of farmland and subdivided it into lots of 5 or 6 acres where each couple built their own, privately owned house.
"We're a group of people who've always dreamed of the same thing, the idea of building a community on land where you have your own space off the beaten path," said Kindle Hughes.
"Each home is their own, and we have built-in friends," she said.
Continue reading at: https://www.tennessean.com/story/money/homes/2019/10/23/6-couples-create-friends-compound-hendersonville/4024584002/?fbclid=IwAR0bmh4avQd09k_flBWlmBFtZNC1jVDXD9GxadWXHzSVbY2JHDipwBwQp5k

Posted on 10/29/2019 7:52 AM by Tiffany Olson

Friday, 25 October 2019
Music city is also the friendliest city in America

America's Friendliest City: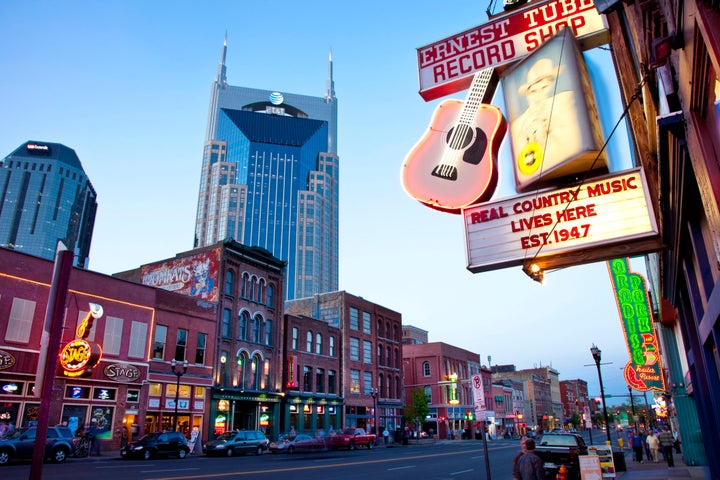 On the other end of the spectrum, Nashville was voted the Friendliest City in America. And let's be honest, we're not surprised. Nashville has music to fill your soul, BBQ to fill your belly, a fun nightlife and undeniable Southern charm.
Visitors told Travel + Leisure they loved the music and food in this Tennessee hotspot, and its welcoming atmosphere did not go unnoticed. Nashville locals were eager to share their home with newbies, a quality that undoubtedly helped the city take the top spot.
So there you have it! Whether you're traveling for food, weather or a cultural attraction, pay attention to the way locals treat you. You might be surprised at what you find.
https://www.huffpost.com/entry/the-rudest-city-in-america-might-surprise-you_n_57866880e4b08608d3327b7e?ncid=engmodushpmg00000003&fbclid=IwAR1lrD6iBnrjR17jUCrOCyUeD_1w9MyIuYuVQwp89ywttlBVJUxoMKQ0WL4

Posted on 10/25/2019 7:50 AM by Tiffany Olson

Sunday, 13 October 2019
Tennessee is third in the nation.

Continue reading at...
https://money.yahoo.com/best-worst-states-taxes-174242597.html?soc_src=community&soc_trk=fb

Posted on 10/13/2019 5:35 PM by Tiffany Olson

Tuesday, 8 October 2019
Please join us in supporting Michelle Sutton for Franklin alderman.


Posted on 10/08/2019 8:10 PM by Tiffany Olson